Deeper Understanding of Life
Deeper understanding of Life & Death
Bridging Life's Transitions was born with the main goal of helping my clients and their loved ones understand the end-of-life process and work to ensure that their journey is peaceful and aligned with their wishes.
Everyone benefits from aging and end-of-life care and planning. My mission is to help you live your best life and offer guidance through the process of planning how you wish to bridge these pivotal transitions.
What is an End-of-Life Doula?
Death Doula, Sacred Passage Guide, Death Midwife and End-of-Life Guide are a few names representing someone who tends to the dying. Death Doula is a relatively new term for our time. However, a person tending to the sacred space of dying is an ancient sacred practice around the world.
A Death Doula offers non-medical, holistic supportive care to a dying person and their loved ones by way of presence, guidance, advocacy, education, coaching and companionship. In modern society, death is often a topic that brings discomfort, anxiety, fear, and sometimes even anger. Death Doulas help navigate the unknowns of death while demystifying the dying process.
I'm a companion, guide, and advocate who delivers heart-centered emotional, physical, and spiritual support during a time that can be filled with uncertainty, fear, and loneliness.
I completed extensive training through internationally renowned Doulagivers End-of-Life Doula & Elder Care Consultant Certification programs, covering all the aspects of end-of-life (Physical, Mental, Emotional, and Financial) Additionally, my years of experience working with elders, have allowed me to cover and have a deep-rooted insight into the aging and end-of-life journeys.
Taking my clients wishes and preferences into consideration, I will help create an aging well and end-of-life plans. I'm here to support you, your family and loved ones.
My End-of-Life Doula and Elder Care Consultant services involve caring attention and support to a person's mental and emotional needs, physical comfort, spiritual needs, and practical tasks.
See my Services: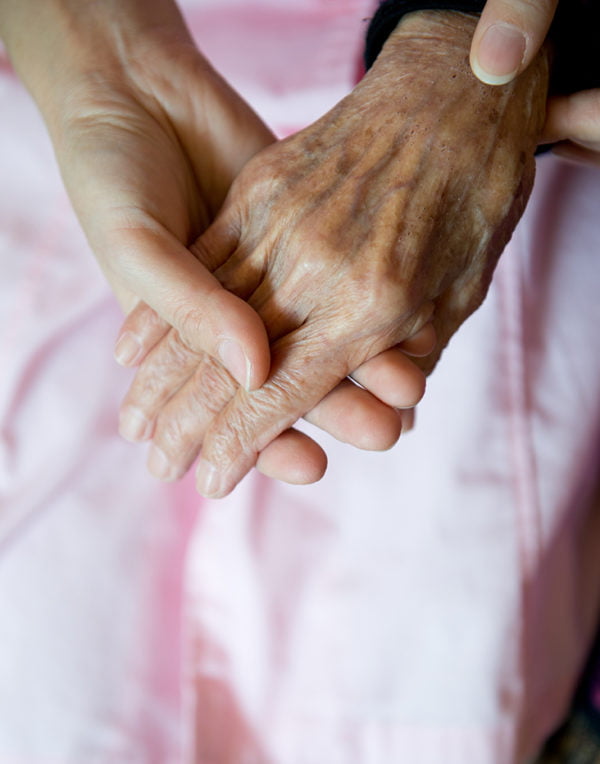 If you believe I can be of service to you or a loved one, I offer a Free Consultation, where we can go over your specific needs and situation.
You can reach out to me by phone or email. I'm here for you.
Visit the Frequently Asked Questions page.
To get to know more about this process and resolve any questions you may have, visit the Frequently Asked Questions page.